5 Reasons Your Fleet Needs JottoDesk Laptop Mounts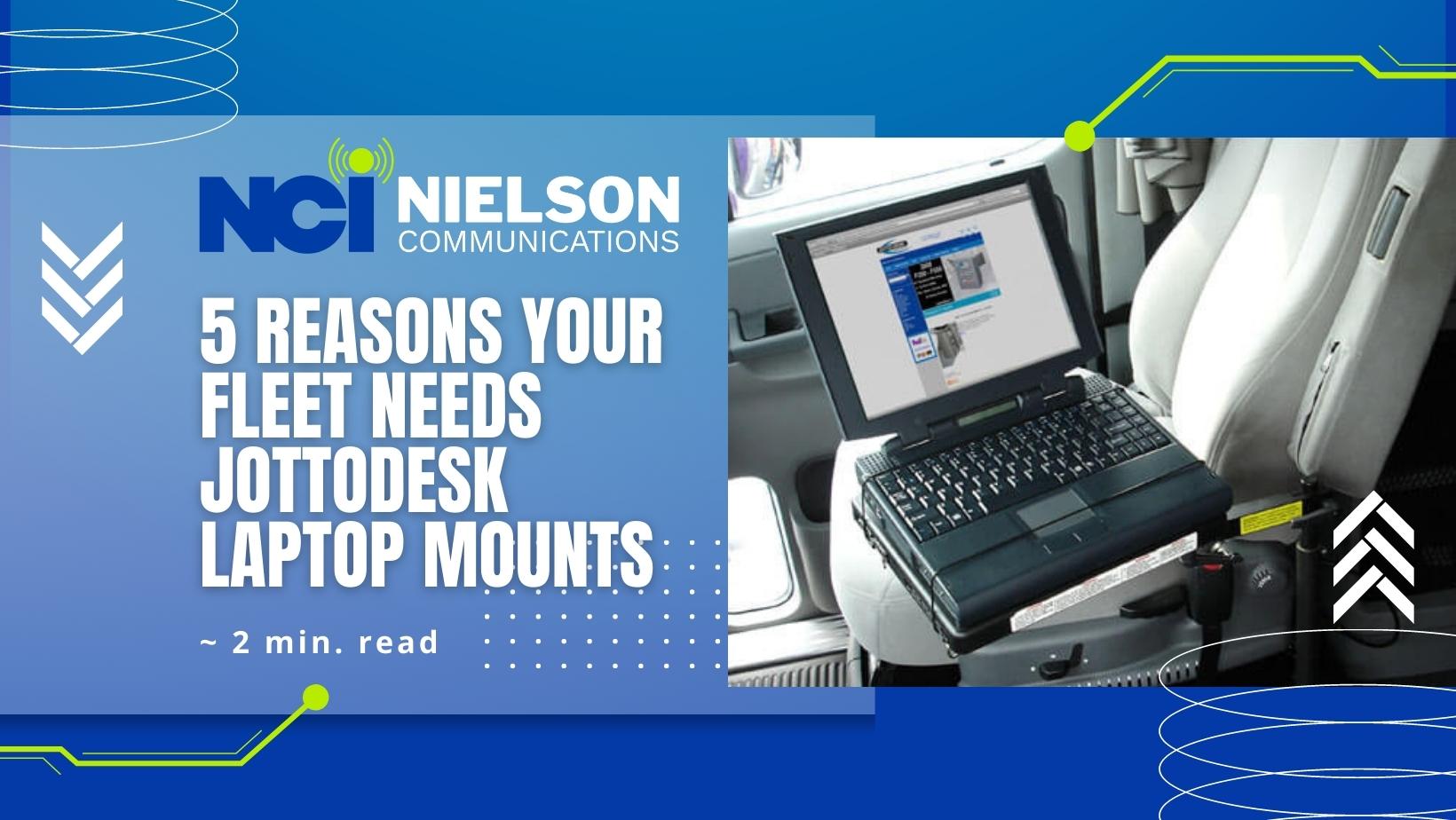 As a fleet manager, you know how important it is to keep your drivers safe and efficient while they're on the road. One way to do that is by providing them with the right equipment, including a reliable laptop mount (and two-way radios of course). That's where JottoDesk comes in. JottoDesk is a leading provider of laptop mounts for vehicles, and they offer a range of products to fit any need. In this post, we'll explore five reasons why your fleet needs JottoDesk laptop mounts.
1. Safety First:
JottoDesk laptop mounts are designed to keep your drivers safe on the road. With adjustable mounting options and secure locking mechanisms, you can be sure that your laptop will stay in place, even during sudden stops or accidents.
2. Improved Efficiency:
By having a laptop mount in the vehicle, your drivers can work more efficiently on the road. They'll be able to access important information and complete necessary tasks without having to stop and pull over.
3. Better Ergonomics:
JottoDesk laptop mounts are designed with ergonomics in mind, so your drivers can work comfortably while on the road. This can help reduce fatigue and prevent injuries.
4. Customizable Options:
JottoDesk offers a range of mounting options to fit any vehicle or need. From consoles to floor mounts to pedestal mounts, you can find the perfect solution for your fleet.
5. Reliable and Durable:
JottoDesk laptop mounts are made with high-quality materials and are built to last. They're designed to withstand the wear and tear of daily use, so you can be sure that your investment will pay off in the long run.
JottoDesk laptop mounts are an essential tool for any fleet manager who wants to keep their drivers safe and efficient on the road. With a range of customizable options and a focus on safety and durability, JottoDesk is the perfect choice for your fleet. Contact us today to learn more about how JottoDesk laptop mounts can improve your fleet's productivity and safety.