Enhancing Campus Safety and Communication: Lawrence University Case Study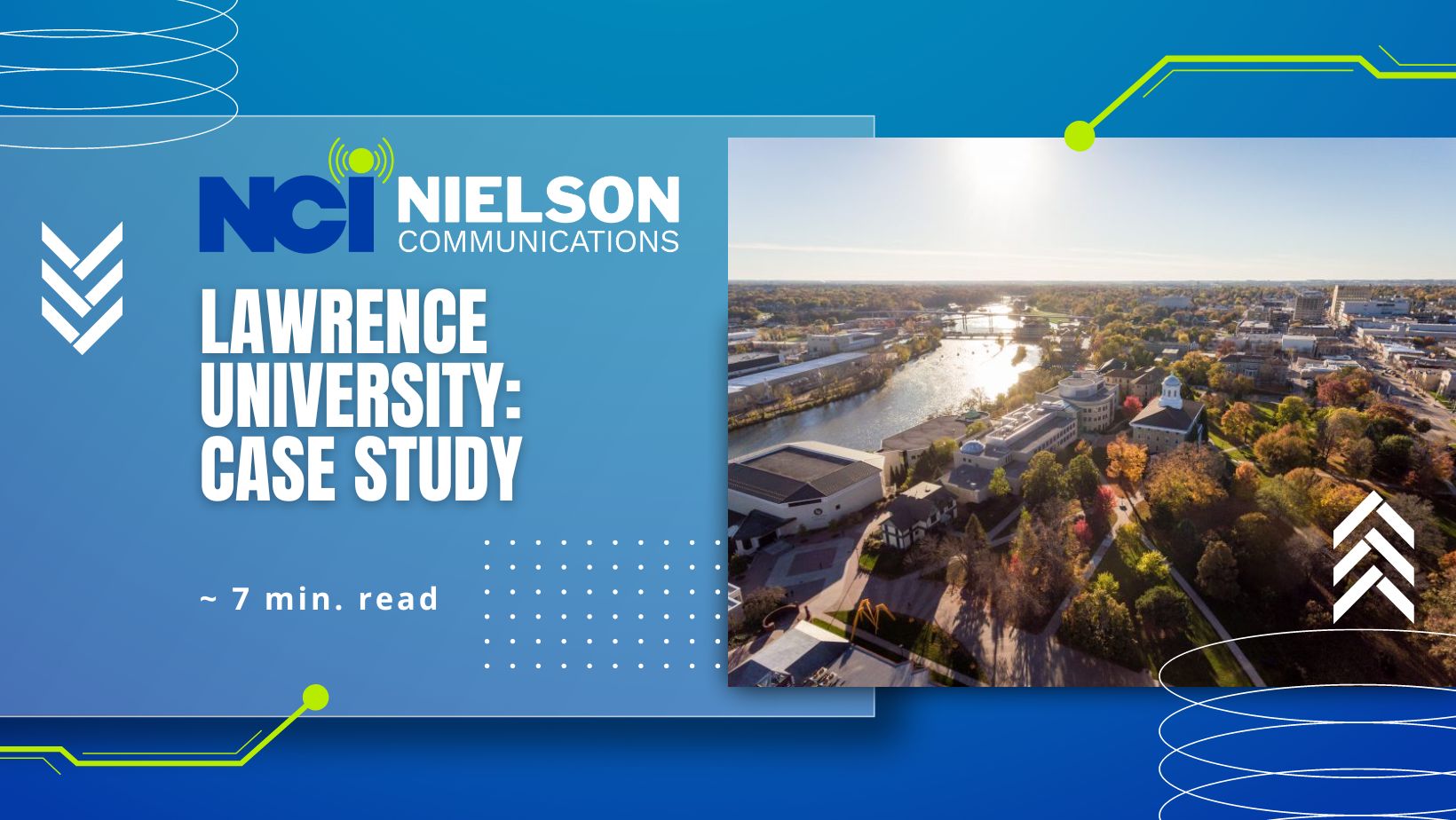 Introduction:
Nestled in downtown Appleton, WI, Lawrence University is renowned for its commitment to education and the well-being of its students. However, the university faced a significant challenge with dropped cell service in basement areas across campus, hindering communication and potentially jeopardizing safety and security. Seeking a solution, Lawrence University turned to Nielson Communications, a two-way radio dealer and security technology provider serving businesses and public safety agencies across Wisconsin.
The Sale:
Understanding the unique needs of Lawrence University, Nielson Communications provided the following equipment to address their communication challenges:
3 Hytera HP682 Portables
9 Hytera HP602 Portables
1 Hytera HR1062 Repeater, strategically located on top of Kohler Hall, one of the tallest buildings on campus.
Challenges Faced:
Dropped cell service in basement areas on campus posed a significant challenge for Lawrence University. This limitation not only hindered day-to-day communication among staff and students but also raised concerns about the effectiveness of emergency response protocols.
The Positive Impact:
Since the school never had radios before, Lawrence University experienced a transformation in their daily operations and safety protocols. The implementation of two-way radios has had a profound positive impact, empowering the university to respond swiftly and effectively during emergencies. As Derek Diehl, Security Director at Lawrence University, articulates, "Lawrence University is more prepared if our Emergency Response Protocols were initiated."
Key Value Propositions:
The repeater recommended and installed by Nielson Communications proved to be a valuable asset for Lawrence University. By meticulously assessing the campus's layout and communication needs, Nielson's experts determined that a single repeater would deliver optimal coverage and ensure clear communication throughout the campus and buildings. This strategic advice significantly reduced the cost of the project. As Derek Diehl highlights, "Based on Nielson's advice, we were able to only install one repeater which reduced our financial obligation to the project."
Exceptional Customer Support:
The partnership between Lawrence University and Nielson Communications was characterized by exceptional customer support and service. From the initial consultation to the final implementation, Nielson Communications exhibited utmost professionalism and expertise. Derek Diehl commends their support, stating, "Excellent support and service. From start to finish, this project was initiated with minimal time and effort from the university. They exceeded all expectations." Nielson Communications' commitment to providing the communication platform required for the job ensured a seamless and successful integration.
Conclusion:
With the collaboration of Nielson Communications, Lawrence University has witnessed a significant transformation in campus safety, daily operations, communication speed and efficiency. By leveraging two-way radios and the strategic installation of a repeater, Lawrence University has eliminated communication challenges and refined their emergency response protocols. The exceptional support and service provided by Nielson Communications have played a crucial role in the project's success.
As a business or institution looking to optimize communication and security protocols, partnering with Nielson Communications can yield exceptional results. Join Lawrence University and experience the benefits of a robust communication platform. Contact Nielson Communications today to find out how they can help you enhance safety, improve operations, and ensure seamless communication across your organization.