Meet Our New Team Member: Mike Dwarshuis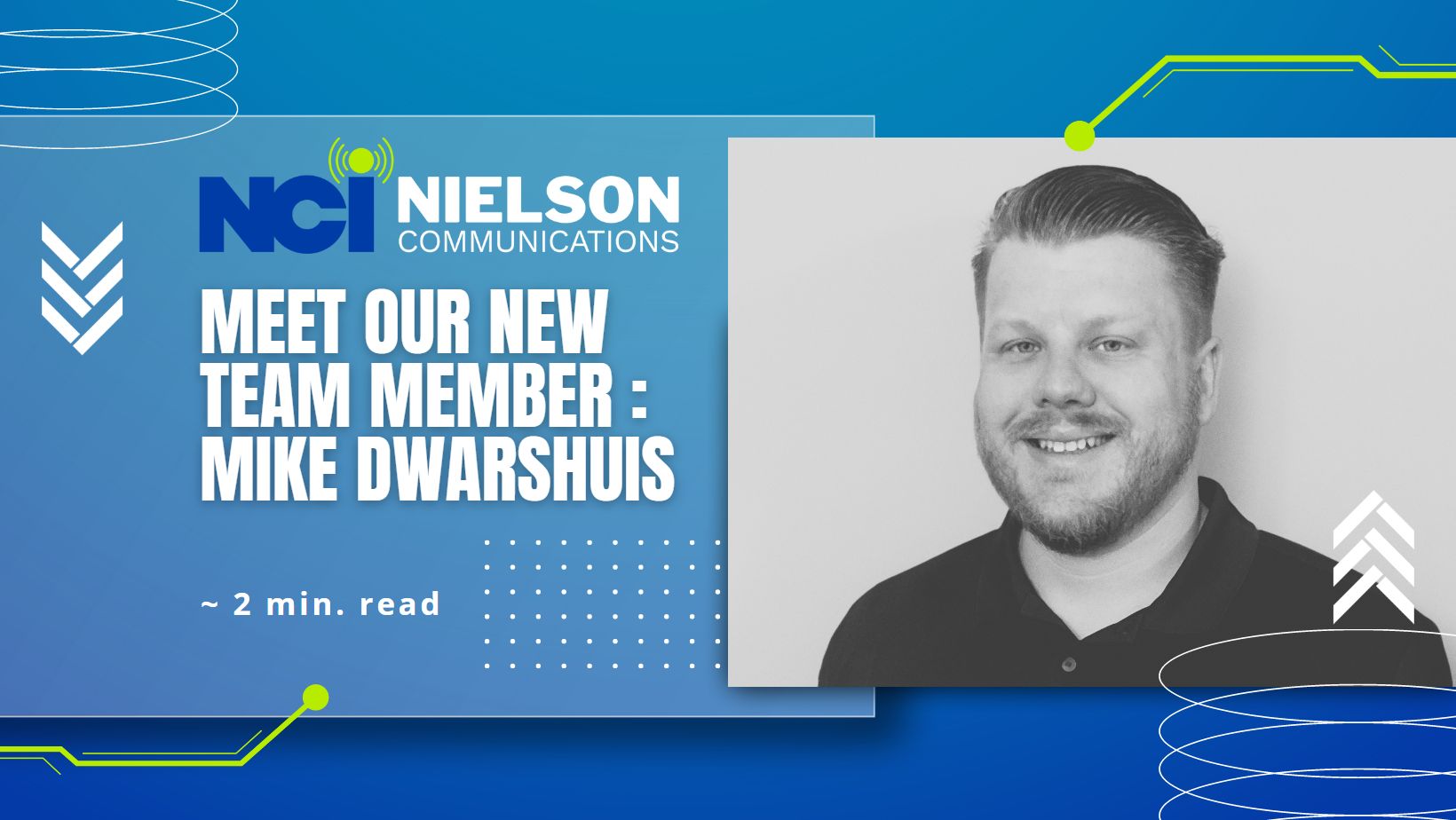 We are excited to introduce Mike Dwarshuis, our newest team member at Nielson Communications. With a rich background in the Army and a passion for radios, Mike brings a wealth of experience and expertise to our organization. Get to know Mike and his journey from military service to joining our team.
Background and Military Experience
Born and raised in Odenton, Maryland, Mike attended Arundel High School before embarking on a career that would take him around the world. Before joining the Army, he worked at Verizon Wireless as a Sales Rep and later at PNC Bank as a Personal Banker. In July 2014, Mike made the decision to serve his country and joined the Army.
During his six years of service, Mike held various roles as a Radio Operator/Maintainer and Network Admin/Satellite Communications Operator. His dedication and skills were put to the test during deployments to Kuwait in 2015 and Eastern Europe in 2017. These experiences not only enhanced his technical knowledge but also provided opportunities for collaboration and training with European Allies.
Transition and Personal Life
While serving in the Army, Mike met his wife in 2014, and together they embarked on a journey that took them from Colorado Springs, Colorado to Fort Bragg, North Carolina. In July 2020, they welcomed their first child, John, into the world. Family is a priority for Mike, and he enjoys spending quality time with his wife, son, and their two beloved dogs, Georgia and Oshie.
Joining Nielson Communications
With his profound experience in radios and a desire to expand his knowledge in the civilian sector, Mike saw an opportunity with Nielson Communications that he couldn't resist. Having personally used and trained others on many of the radios utilized by the military, he was eager to bring his expertise to our team and make a difference in the field.
Interests and Hobbies
When he's not working, Mike indulges in his passion for motorsports, including watching F1, Superbike, and drag racing. As a die-hard Packers fan, it's no surprise that he enjoys cheering for his favorite football team. He also follows the Atlanta Braves in baseball and is a dedicated supporter of the Washington Capitals in hockey.
 We are honored to have Mike Dwarshuis as part of our team at Nielson Communications. His dedication, military background, and passion for radios make him a valuable asset to our organization. Join us in welcoming Mike and stay tuned for more exciting updates as he contributes his expertise to our team.