New London Police Dept. Case Study on Mindshare Dispatch Console Solution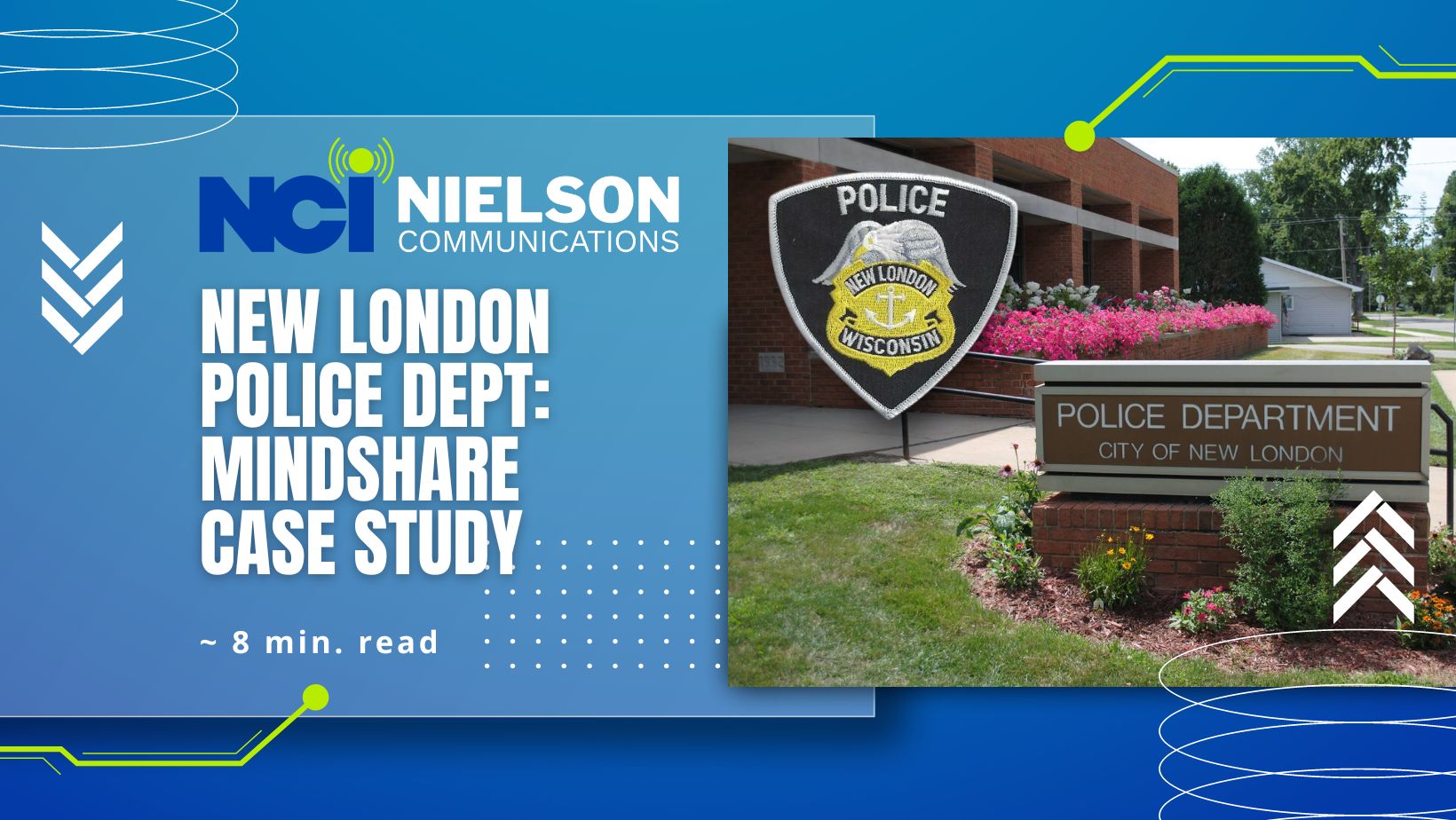 Introduction:
The New London Police Department, located in New London Wisconsin, has a somewhat unique situation due to the city being located on the border of two counties. During the day, New London PD can receive 911 calls from either Outagamie County or Waupaca County E911 comm centers. These calls are forwarded to New London dispatch who then dispatches their own officers using a Tait P25 digital radio system to Kenwood subscribers/radios. After 6:00 P.M., when the New London dispatch center closes, all 911 calls are forwarded to Waupaca County E911 communication center who then dispatches New London officers directly on New London's radio system.
The Situation:
Outagamie County Sheriff's Department operates on an 800MHz P25 trunked radio system. Waupaca County operates on a VHF P25 conventional system and New London operates on a VHF P25 conventional system. This could make things difficult for New London PD since they need to be able to communicate to both counties' communication centers as well as any Outagamie or Waupaca squad.
Challenges Faced:
New London utilizes one, and at times, two dispatchers for any communications between the county's E911 comm centers and the city's patrol officers, city fire, public works, and city utilities. Communication between the city's departments and the ability to communicate with Outagamie and Waupaca Counties required a simple, easy-to-use console that would reduce the learning curve and allow for more efficient telecommunicators. We also want to mention that New London PD is a backup communication and paging center for Waupaca County.
Requirement:
The city was faced with replacing an aged Telex push-button console which was several years beyond life expectancy. They needed product support while also staying within a small town budget. New London doesn't have the tax base that a large metropolitan city has, so the price was critical, but functionality and reliability were just as important as the project cost. Nielson Communications, Inc. (NCI), had originally installed the Telex console but were asked to propose a viable yet economical solution to the city's unique dispatch situation. The city had outgrown the capacity and the technology and needed to be upgraded to a reliable solution.
Solution:
Nielson Communications, Inc. (NCI), with their corporate office in Green Bay, and satellite offices in Neenah and Wisconsin Rapids, performed a review of New London's communications consoles which included current needs, restrictions, and potential future needs. After researching several console manufacturers, NCI chose to present the Mindshare console as the most cost-effective and overall best solution.
Mindshare's MAXplus processor eliminates the need for a separate PC at each dispatch position. This compact-form factor not only saved expense but also freed up valuable desk space to be used more efficiently. The completely distributed VoIP installation capability of the Mindshare system, the additional absence of a Central Processing Unit or Central Server, and no need for any proprietary cabling, has virtually eliminated a single point of failure.
All of these benefits at a cost well below expectations provided the system that answered the city's questions of today and tomorrow as well.
New London's Console Currently Handles These Channels:
• NLPD Main – VHF P25 Conventional
• Waupaca County Sheriff – Law 1 VHF P25 Conventional
• Waupaca County Sheriff – Law 2 VHF P25 Conventional Simulcast
• Waupaca County Pagenet – County Paging Channel
• Waupaca County Fire – Conventional VHF
• New London Department of Utilities
• New London Department of Public Works
• New London Public High School
• Outagamie County Sheriff
• VTAC36 Special Use Repeater
Conclusion:
NLPD needed something easy to use while still having the ability to cross-patch radio channels. It was also very important for the consoles to access the area school district radio system and other city and county departments' radio systems without a great deal of effort. The Mindshare console allows just that. Instant radio playback is a helpful feature eliminating the need for the dispatcher to request a 10-9 or repeat of the last transmission from a busy officer.
The City of New London has accomplished their current communication console needs while protecting themselves for any future upgrades or changes.
For information on how you too can accomplish your dispatch console needs while staying within a "small town" budget contact Nielson Communications, Inc. (NCI) at 920-494-1828 or email snielson@nielsoncom.com.