PMI Entertainment Group: Case Study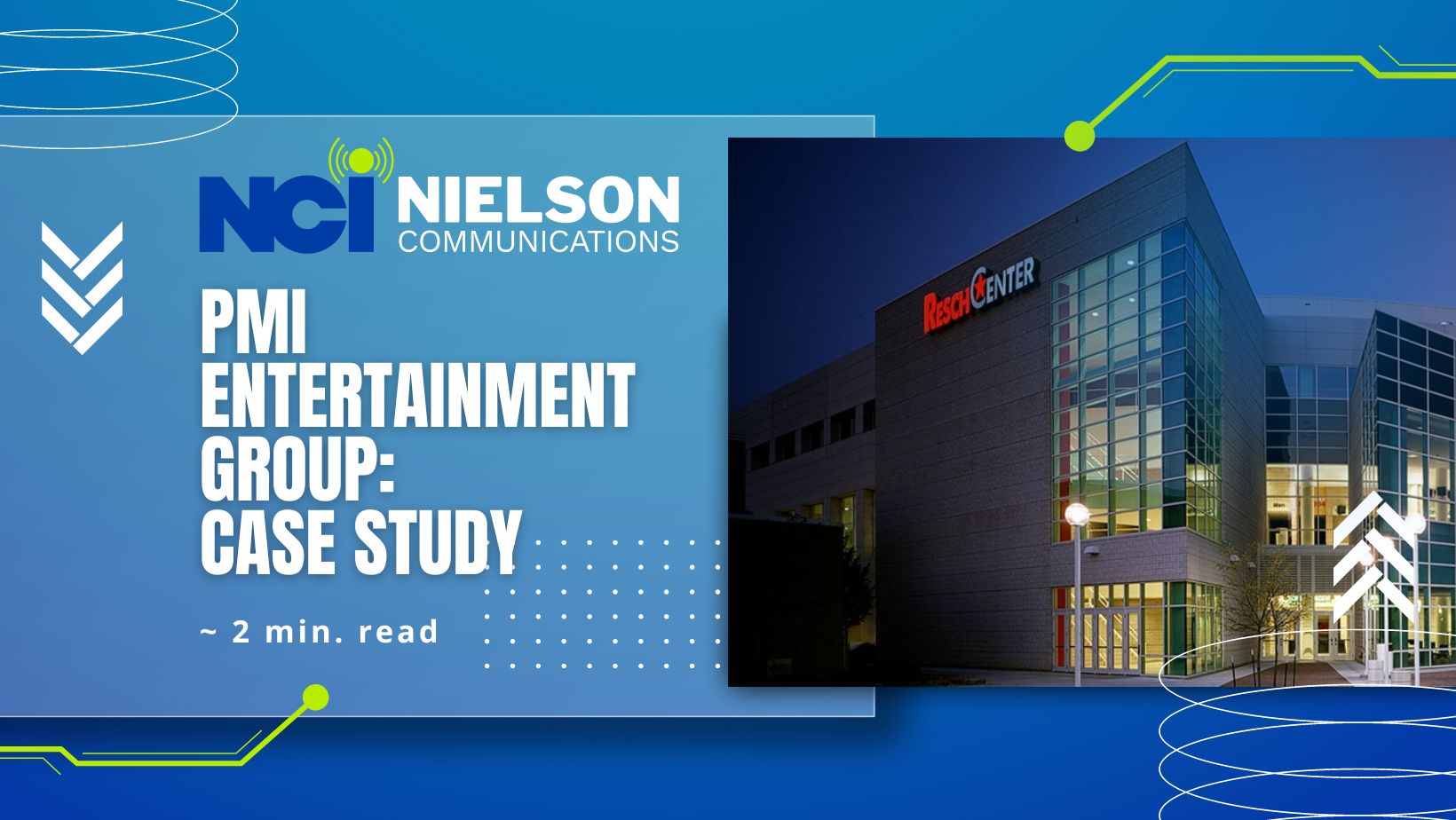 Introduction:
PMI Entertainment Group is an important piece of the entertainment industry in Green Bay and the Northeast Wisconsin region. They are a venue, sports, and entertainment management service that manages, owns, and operates a few prominent places in our area. PMI manages the Resch Center, Resch Expo, and the Meyer Theatre and owns the Green Bay Gambler hockey team, Ticket Star, Blue Green Events, Celebrations Event Rental Services, and the Bart Starr Plaza Tailgate Party.
We are deeply proud to provide the rental radios for occasions hosted by PMI's event management team. So, of course, we were honored to fix their radio issues as well.
Challenge:
The aging analog radios PMI Entertainment Group was operating with gave them exceedingly poor audio quality; making it very challenging to have a clear dialogue with staff. There was only one repeater channel for a multitude of different departments. This affected channel access and crowded the line of communication with numerous departments all using the same channel simultaneously. On top of those hardships, PMI's radio batteries were outdated and depleting quickly.

Solution:
The first solution Nielson Communications executed was switching from an aged analog system to a modern digital system. PMI welcomed the new digital system with almost 150 Hytera digital radios deployed. Digital mobile radios (DMR) deliver clear audio and secure transmissions, regardless of how deafening the environmental noise gets. We programmed independent channels for each department (ex: Maintenance, Operations, Security, Guest Services, Concessions, Parking) that function through the Hytera digital repeater to guarantee radio coverage throughout every area of the Resch Center and Resch Expo.
We implemented a Radio Caller ID that pinpoints the radio user speaking and is incredibly vital for emergencies. Another emergency management system added was a dedicated Emergency All Call channel that overrides and broadcasts across all radios during an emergency.
The longer battery life from the new Hytera digital radios will support all departments connected for the complete duration of their shift. Along with a variety of added earpieces, shoulder microphones, and other accessories, the radios now help the whole company communicate during loud events. 
Overall, the new digital radio system Nielson Communications built lets PMI Entertainment Group conduct their day-to-day procedures more effectively and efficiently by maintaining instantaneous dependable access to communications with all staff and divisions